Amber(4) had her first 'intro' to the big primary school on Tuesday.
She thinks School is really good!
She did these two drawings whilst at 'kindy start'
[introduction to primary school for next year]
.
The teachers gave the kids 'special' eyes which rattle and move around.
Here's Amber's two drawings.


Here's Mr Lion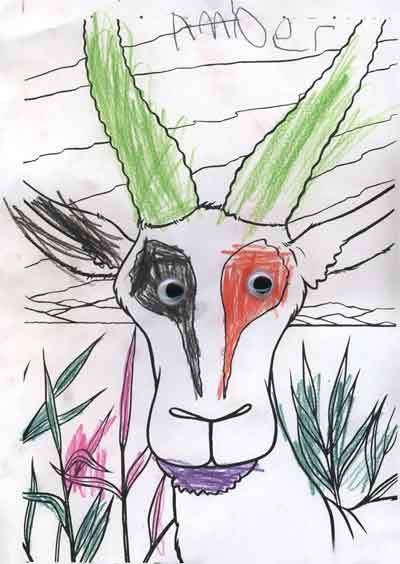 and Here's Mr Antelope
[end]