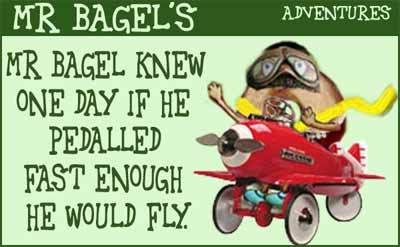 Its been a long time, but I'm going to do it, I have a fear about it.
Its one of those things that could become utterly uncontrollable.
I've looked at the pros and cons and I can't see a way of not doing it.

I'm scared what if? ..I could be away for a day.

I could get into an accident and forget my identity?

I could have a senile dementia episode and forget my password.

There's literally thousands of things that could go seriously wrong from this.

Do I dare? Will they be kind?

Or will they be horrible, nasty vengeful and attack Mr Bagel
trying to make him feel crummy, stale, moldy or worse unwanted?
I've turned comment moderation off, be nice.

Mr Bagel

:Bagelblogger Appreciates your Vote!!


: Blogger preferences * Blogger comments * Comments about commenting * Leaving Blog commentsBlogging * Blog Hints * Comment Moderation * Comments from fellow bloggers * Blogger Beta * Comment spam * BagelBlogger * Bagel Blogger *