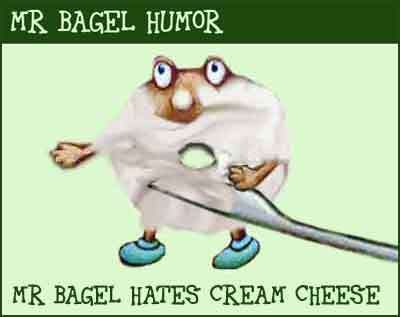 Have a good day .. Bagelblogger
It seems Mr Bagel has also suddenly reappeared. He has a new cartoon, please enjoy!


After a short time on holidays, Bagelblogger has returned. He has began working on a rather extensive new side bar menu. He has much to blog about, but until then...

[END]

BagelBlogger
Thanks for your comments!


: * Mr Bagel Humor * Jewish Humor * Mr Bagel Cartoon * Israel * Jewish * Mr Bagel * Humor * Cartoon * Australia * Jew * BagelBlogger * Bagel Blogger