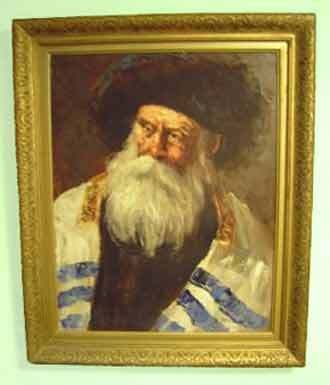 My wife and I obtained what I'm fairly confident is an original oil painiting that was on Ebay.
Yes occasionally there are genuine oil paintings on ebay. [Caveat Emptor]

Its is quite old, and looks to be genuine.
[Now its possible it may be a painted copy of an original, but it is an oil painting]
We would dearly like to know who it is.
If any one knows or would like to theorise please feel free.

Bagelblogger
Always Fresh!

: *
Rabbi Painting
*
Painting of Rebbe
*
Jewish Painting
*
Jewish Art
*
Painting of Rebbe
*
BagelBlogger
*
Bagel Blogger