[CLICK MR BAGEL TO READ MORE]


From JPost:

PHILADELPHIA (JTA) - During Bill Clinton's successful run for the White House in 1992, campaign strategist James Carville famously impressed on campaign staffers that, when it comes to reaching American voters, "It's the economy, stupid."

Even in a year when a Muslim man angry at Israel went on a shooting rampage at the Seattle Jewish federation, killing one person and injuring five, 5766 may well be remembered as the year when American Jews looked into the crystal ball and discovered that, "It's the youth, stupid."

With leaders of US Jewry increasingly concerned about continuity and watching fretfully as many younger Jews opt out of traditional forms of affiliation, each month seemed to bring with it a new study of 18-25 year-old Jews - offering insights into their likes and dislikes; where they're doing their Judaism and spots from which they're shying away; and what turns them on, as well as what turns them off.

There was Brandeis University's study of Jewish college students, which found that, while proud of their heritage, these young Jews were basically unaffiliated, had relatively weak ties to Israel and Jewish federations and were attracted more to Jewish culture than religion.

And there was the study by Reboot, a nonprofit that promotes creative Jewish initiatives, that found college-age Jews, also proud of their heritage, were avoiding institutional affiliations and were particularly interested in Jewish culture.

Then there were studies by sociologist Steven Cohen and by Hillel: The Foundation for Jewish Campus Life, that found, well, pretty much the same thing as the others. As study after study emerged, observers started to see a pattern.

That many younger Jews in America are engaging differently than their forebears, and expressing their Jewish identities in different ways, should come as no surprise. Indeed, extrapolating from a Feb. 27 piece by Jane Kramer in The New Yorker, this may simply reflect the nature of democracies.

"Democracies preclude contending absolutisms and the dicta of fixed identities," Kramer writes. "They have to do with identity in flux, with culture, and cultures, constantly transforming, molting into something new - something surprising and different and open-ended and free." Still, with intermarriage rampant, synagogue membership among young Jews on the decline and a general sense that younger Jews are less connected to Judaism, Jewish communal leaders are on the lookout for ways to get the younger generation to connect and to engage in a conversation about Jewish identity, community and meaning.

But given what the recent slew of studies tells us about younger Jews, how should this be accomplished? Over the past year, Jewish professionals and lay people increasingly have been asking this question and debating possible answers.

Should these groups try to meet the next generation where it's at, promoting initiatives that cater specifically to a younger audience? Or should traditional Jewish organizations, from synagogues to federations, work to convince the youth that these institutions still have what to offer? Maybe some combination of the two? Or something else entirely? If you ask some of the young people themselves - and, increasingly, some of their elders - they say that the way to their hearts and minds and pocketbooks is through artistic and cultural exchange: Jewish music, books, movies and art.

"In 2006 there have been a slew of studies that have pretty much come up with the same answer. Maybe 2007 will be a year when we stop investing in the studies and start to invest in the leaders and projects that actually are making meaning," said Roger Bennett, senior vice president at the Andrea and Charles Bronfman Philanthropies. "There is no silver bullet. There are a range of remarkable projects that are out there making meaning for young Jews in different ways."

To be sure, recent developments have given young Jews plenty of outlets for the Jewish cultural impulse, and seem to demonstrate that there's a large market for these cultural efforts.


Matisyahu, has sold more than half a million albums
Matisyahu, a Hassidic reggae singer, has sold more than 500,000 albums. Heeb, a Jewish magazine aimed at hip young Jews, has been the subject of much chatter and numerous articles in the mainstream media. And Guilt & Pleasure - "A magazine for Jews and the people who love them"- has been selling out at news stands and bookstores across the country.


This Moth's Issue of Heeb, hamming it up for the younger generation
and visiting once taboo subjects.
Times, in other words, are flush if you're a young, culturally minded Jew. But the explosion in material led some observers this year to ask whether the arts should be viewed as a gateway to further Jewish involvement or are valuable as a destination in and of themselves.
The distinction probably doesn't matter to many of those surveyed in the studies. However, the answer has practical implications when it comes to deciding which initiatives Jewish organizations and philanthropists should fund.
Another study of younger Jews, this one by the American Jewish Committee, suggested that Orthodoxy will become a larger and more influential force in coming decades. The survey, which looked at the 1.5 million US Jews between the ages of 18-39, found that Orthodox Jews comprise some 11 percent of all US Jews and 16 percent of 18-29 year-olds.
Among even younger Jews, the percentage of Orthodox is even higher, those behind the report speculated. Further, the survey found, Orthodox Jews marry at a younger age, have more children and are more Jewishly engaged than their non-Orthodox counterparts.
The same study found that the Holocaust is proving more important than Israel in positively affecting Jewish identity among many young Jews.
Still, as tensions flared along the Gaza-Israel border and Israel's northen border erupted into war over the summer, American Jews mobilized quickly and decisively to aid the Jewish state. Jewish leaders met publicly and privately with world leaders and diplomats, urging them to condemn Hizbullah attacks and stressing the complicity of both Iran and Syria in the northern war.
Jewish groups, meanwhile, raised large sums of money to help Israeli causes, from shoring up dwindling blood supplies to helping children living in the line of fire escape to safer ground.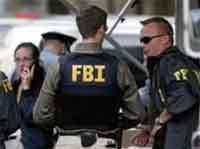 Middle Eastern politics intruded squarely onto the American Jewish scene in Seattle, where a Muslim man ostensibly angered by the Israel-Hizbullah war killed one woman and injured five others in a shooting rampage at the city's Jewish federation.
In the wake of the attack, a security alert was issued to Jewish institutions around the country, instructing them to establish contact with local law enforcement officials and be vigilant about monitoring buildings and pedestrian traffic.
Even before the war against Hizbullah, however, Israel was at the center of American Jewry's agenda. An effort in Congress to cut off assistance to the Palestinian Authority after Hamas' landslide electoral victory in January met unexpected resistance from a coalition of dovish Jewish groups.
AIPAC strongly favored the bill, but Americans for Peace Now, the Israel Policy Forum and Brit Tzedek v'Shalom objected particularly to the US House of Representatives version because it would cut off the Palestinian Authority regardless of whether it is led by Hamas.
The groups said the measure would suffocate any attempts by Palestinian moderates to push back at Hamas. Democratic lawmakers said Jewish calls opposing the legislation outnumbered those in support by 3-1.
In the end, both bills passed overwhelmingly, though the House version recorded 37 votes against - far more than the usual dozen diehard Israel critics. The Senate and the House have yet to reconcile substantial differences between their versions of the bill, casting doubt on whether it will land on President Bush's desk this congressional session.
Rferences:
J Post: 5766 in the US: Focus on youth as Jews rally for Israel
(JTA Bureau Chief Ron Kampeas in Washington and Correspondent Sue Fishkoff in California contributed to this report.)

BagelBlogger
Thanks for your comments!


: *
5766
*
JEWISH 5766
*
HEEB
*
Matisyahu
*
Matisyahu and Jewish
*
Year in Review
*
Brandeis University
*
Jewish
*
Yiddish
*
Jews
*
5766 in review
*
Jewish heritage
*
Jews in American
*
Jewish Demographics
*
AIPAC
*
Brit Tzedek v'Shalom
*
Judaism
*
Zion
*
US and ISRAEL Relations
*
Jewish Year in review
*
Jewish Life and 5766
*
U.S. Jews
*
American Jew
*
American Jewish heritage
*
Hebrew
*
Israel
*
Jewish
*
BagelBlogger
*
Bagel Blogger
READ MORE...