The masthead of Ziopedia has been altered slightly to
more truely reflect the type of idiots that go to this site.

Just when you thought your day couldn't get any better theres:
This is a direct copy of a plea by the Neo Nazi Andrew Winkler, webmaster of Zoopedia. Zoopedia was the website that had the Elie Wiesel attacker confession by 'Eric Hunt' appeared on.

[Click Read More...]

ZioPedia's existence threatened by Zionist mafia

Written by Andrew Winkler, The Rebel Media Group

Wednesday, 14 February 2007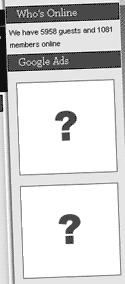 Sydney, 14 Feb 2007 - The financial existence of Sydney based dissident blog and online encyclopedia ZioPedia.org has come under threat by intense lobbying of the Zionist mafia. On Tuesday night, Google ads have been disabled, depriving ZioPedia.org of a small but growing source of income, and PayPal - the Internet payment company used by ZioPedia.org to receive one-off and regular donations from readers - is rumoured to be investigating the closure of the ZioPedia.org account under the pretext of low payment volume.

Right: Oh No the Google Ads are gone!, maybe you could google where they are?

Recent main stream media attention caused by an unknown poster identifying himself as 'Eric Hunt', claiming in a spoof article to have attacked 'Holocaust Pope' Elie Wiesel, was followed by not only a significant increase in visitors, but also a sky-rocketing number of hate mail. "We are used to regular death threats and the most vicious personal attacks, and consider their number to be key performance indicators," says Andrew Winkler, founder and editor/publisher of the anti-Zionist site. "Basically, the more death threats we receive, the more we know that we are doing a good job,"

Andrew Winkler adds, "We appeal to our readers to approach Google and PayPal and demand an end to this blatant attempt of corporate censorship. We also appeal to everyone sympathetic to our anti-Zionist cause to support us financially through these difficult times. The more donations we receive, the less of an excuse PayPal have to close our account." Andrew Winkler can be contacted via email on editor@ziopedia.orgThis e-mail address is being protected from spam bots, you need JavaScript enabled to view it .
References:
Source: ZioPedia.org
Entire article copied for Educational and criticism purposes.
Pictures added by Bagelblogger.

Andrew Winkler: Is a Neo Nazi who likes lurking in left forums as a 'radical' throwing up questions like:
"Questioning the moral base of the Jewish state" on Open Democracy. He is also the overseer of the 'vast' Ziopedia. More about the Vastness of Ziopedia later.
He is also the self confessed writer of the Hoax Starbucks Coffee Letter.
This is one of a series on Hunting Eric Hunt, I've got a very strong lead who this Eric Hunt might be and I shall be exploring it further. Bagelblogger

Bagelblogger Always Fresh!


: * Elie Wiesel * Anti Senitism * Neo Nazi * Eric Hunt * Andrew Winkler * Nobel Peace Prize *ZooPedia * Australian Neo Nazi * ADL * Elie Wiesel attacked * BagelBlogger * Bagel Blogger