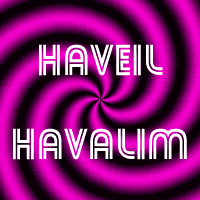 Haveil Havalim


Final Call for Submissions Each Saturday Midnight


Jacks Shack is hosting this weeks Haveil Havalim #106 - Terrible Twos Edition so if you haven't already checked it out, pop over to have a look, he has done a great job.


Once you finish reading all those wonderful links Jack has been so busy putting togeather, don't forget to get your submissions in to Yid With Lid who is hosting the next edition of Haveil Havalim.





Kosher Cooking Carnival


Final Call for Submissions Thurs 15 Feb

While on the topic of carnivals, Batya at Me-Ander is calling for Kosher recipes for the up and coming next edition of the fabulous Kosher Cooking Carnival. So please send your kosher food links and links to any posts suitable you've seen, not just recipes!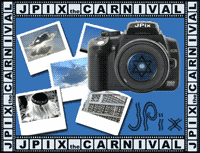 JPix the Jewish Photo Carnival


Final Call for Submissions Thurs 22 Feb


And while you are busy submitting to Haveil Havalim and the Kosher Cooking Carnival, have you taken any photos lately and posted them on your blog that you would like to submit to JPix?? If you have, submit them to JPix here.
You can also check out last weeks debut edition here. JPix 1

Thank you to all those that submitted their wonderful photos last week to

JPix 1



If you have any questions you can email JpixcarnivalATgmailDOTcom


Bagelblogger
Get those entries into
the Carnivals
!
*
Haveil Havalim Submissions
*
Kosher Cooking Carnival submissions
*
KCC
*
HH
*
Jewish Photography Carnival
*
*
Jpix2
*
Jpix 1
*
Jpix
*
Jewish Photography
*
Jewish Photography Carnival
*
JPix Carnival
J Pix Carnival
*
Jewish Art
*
Jewish Photos and Blogs
*
Jewish Photo Blogs
Jewish Photo Essays
*
Israel and Photos
*
Jewish Creativity
*
Jewish
*
Israel
*
Jewish
BagelBlogger
*
Bagel Blogger
*