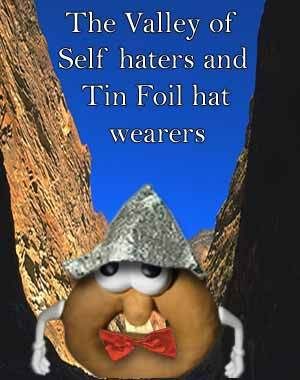 UOJ
I watched as one brave individual, UOJ took on what was seriously wrong with the Orthodox world.
Aspersions were cast upon his motives and character.
Quite virulent threats were made.
I did nothing.
____________
Hate not Love

I watched as parts of the Jewish blog world attacked and made outrageous claims about Gays and Lesbians, and their right to having a parade in Jerusalem.
Messages of intolerance and hatred were preached, Groups threatened bombings, murder, rewards for crimes of hate.
I did nothing.
____________

Dovbear gets mauled

I watched as a formerly respected blogger called Dovbear was cast into a fiery pit for not attributing parts of his post to sources, 11 times if I am not mistaken. For a prolific poster like DovBear partly understandable.
Mistakes most of us have in some way have made, sometime when blogging.
'Crimes against humanity were commited',
Taken to task by the blogger Dovweasel
Dovweasel who lacks the courage to identify themselve(s) within the Jewish community.
Casting aspersions upon people whilst not revealing that they obviously used plagiarism software to scan his blog. To Claim they managed to find the vast majority of his 'sins' in 2 hours manually is simply a blatant lie.
I did nothing.
____________
JBlog Central Departing; all aboard

I watch as Jbloggers seized on another target, the Israel Forum, they criticized, complained, kvetched and screamed boycott.
Even though criticisms had been responded to, and many Improvements were/are being made. Israel Forum's motive is questioned. A seeming lack of advertising becomes a reason for a paranoid conspiracy threat. They must be up to something no good. No one does anything for nothing now a days.
I did nothing.
____________
Why, because I didn't want to rock the boat, because I wanted to maintain a chance at winning a blog award.
I've sold out.
Everything tells me that UOJ did the right thing.
Every thing screams that the vile attack on Gays and Lesbians was wrong.
Everything tells me the attack on DovBear was unwarranted in its degree of vengeance.
Everything tells me that despite a few hiccups, David at Israel Forums is trying to make the process run smoother.
Instead of a huge thanks he gets aspersions cast upon his intentions.
Enough!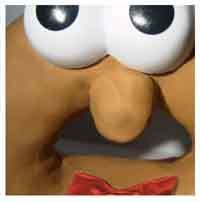 Many of the Critics are my friends.
In fact one of the leaders of the boycott I greatly respect.
In Fact come to think of it DovWeasel's writing seems so familiar?
How do I reconcile what is going outside with what is going on inside?
Do Nothing?
__________
Or Stand up?
I'm standing up.
Bagelblogger

:Bagelblogger Appreciates your Vote!!


: What is wrong with us? * DovBear * DovWeasel * UOJ * Unorthodox Jew * Gay and Lesbian Jews * Blogging * Israel Forum * JIB * Australia * Jewish * BagelBlogger * Bagel Blogger