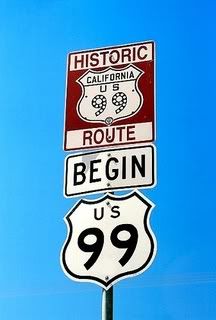 This is a historic moment in Haveil Havalim,
so take a deep breath, Me-ander as always has worked tirelessly.
Stick your thumb out and hitch a ride if you have to, but don't miss this Journey.

__________________________
The 100th Edition of Haveil Havalim is next week. Bagel Blogger is lucky enough to have the privilege of hosting HH100. Please note that to make #100 special we're asking everyone to submit a post from this year and, if they have it, a post from last year. Submit your posts here via Blog Carnival.



Me-ander Well Done!


: * Meander *Jerusalem Games * Soccer Dad * Haveil Havalim, Number 99 * Haveil Havalim * Haveil Havelim99 Haveil Havalim * Me-ander * Shiloh Musings * Greetings From French Hill * Me-ander * Daled Amos * Psycho Toddler * betbender * meander * The Clash of Civilisations * shilohmusings * yourish * israelrules * lifeinisrael * me-ander * asimplejew * Elder of Ziyon * Abbagav * abaleboosteh * sultanknish * muqata * Israel * Jewish * BagelBlogger * Bagel Blogger *